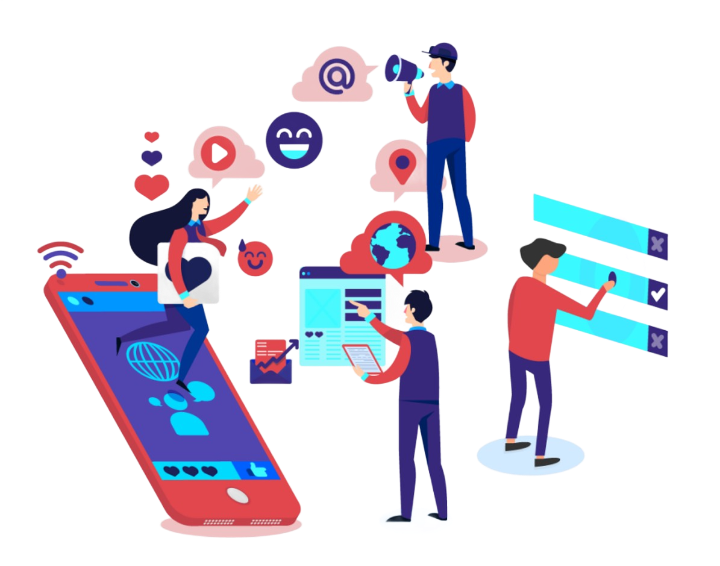 What does Managed IT Mean?
We Are Your IT Department
With our Managed IT Services, we take on the burden of maintaining and supporting the technology that is critical to your business operations. Shah Technology provides complete comprehensive technology support services for small and medium sized businesses in the Central Pennsylvania area.
Because we specialize in it, we keep up with the latest trends and changes in technology. During our partnership with you, we will leverage our technical expertise to make improvements and offer recommendations that can improve your operational efficiency.
As your trusted IT partner, we have a vested interest in keeping all your technology running optimally which in turn enables you to focus on your business. Check out our full list of managed services offerings below.
Download a PDF outlining the services included in our fully managed package! We're sure you'll find more than enough value in it for your business!
Expert IT Support for Business
Our Managed IT & Cybersecurity Service Offerings
It is difficult to stay in compliance with data protection laws and regulations. We make sure that your system is set-up to meet those standards.
Remote support & monitoring
It's frustrating when you have an issue with your computer and can't get any work done. We're here to support you and proactively monitor and manage your workstations and servers.
Technology is always changing, we offer education to your staff to ensure that you and your company can reach your goals with minimal hurdles in the way.
It can be a daunting task to keep up with technology, especially when you need to dedicate your time and energy to your business. We offer our expertise to make sure that you are ahead of the competition.
Antivirus (EDR) management
We can deploy various cyber security solutions to improve your computer's security against some of the most common attacks like spyware, malware, trojans and viruses. We deploy, configure, perform regular scanning, apply definition updates, and remediate infections.
We leverage the latest tools to backup your critical data on your server, workstations, or in the cloud. We configure, monitor, perform test restorations, and help restore your data when you need it most.
When staffing changes; we handle the creation, deletion, and ongoing management of your users technology accounts. This includes securing permissions and access across your IT systems.
Disaster planning & Recovery
No one plans on losing their data or it being held ransom! It's very important to have an immutable copy of your data in the cloud so you can get back up and running as quickly as possible!
With all the available options when buying new technology, it can be overwhelming to select the best choice. We offer our expertise with purchasing all of your IT assets like hardware, software, licencing, and cloud services.
Our expertise are at available! Allows us to assist you in ensuring that your technology planning and strategies still align with your business plan and strategies.
It's important to have a strong foundation and your internal network is the foundation of your business. It allows your servers and computers to communicate with each other and the internet. We can manage your router, firewall, switches, wireless access points, VPN access, and more.
We assist in discovering, inventorying, tracking and warranty management of your technology during their lifecycle.
Are Managed Services are a good fit for you?
See how we can potentially save you money, schedule your free assessment today!